Meet our team.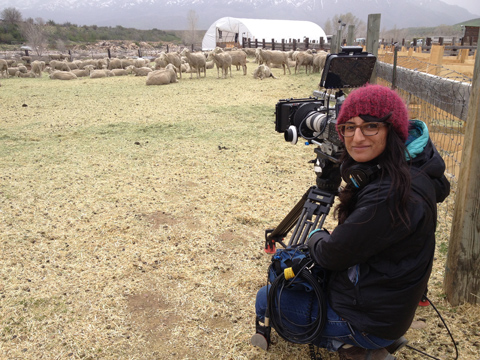 Director
Priya Shelly
Priya Shelly
Director | Producer
PRIYA SHELLY is interested in sharing underexposed stories that foster critical thinking not only within the local community but nationwide.
Priya is an alumna of NYU Tisch School of the Arts and has worked as a Location Coordinator for the past 5 years in network and cable television on shows like, UNBREAKABLE KIMMY SCHMIDT, ROYAL PAINS, DAMAGES, and THE AMERICANS. With both practical and theoretical knowledge, Priya is the director, writer and producer of her debut film, LIVING WITH COYOTE.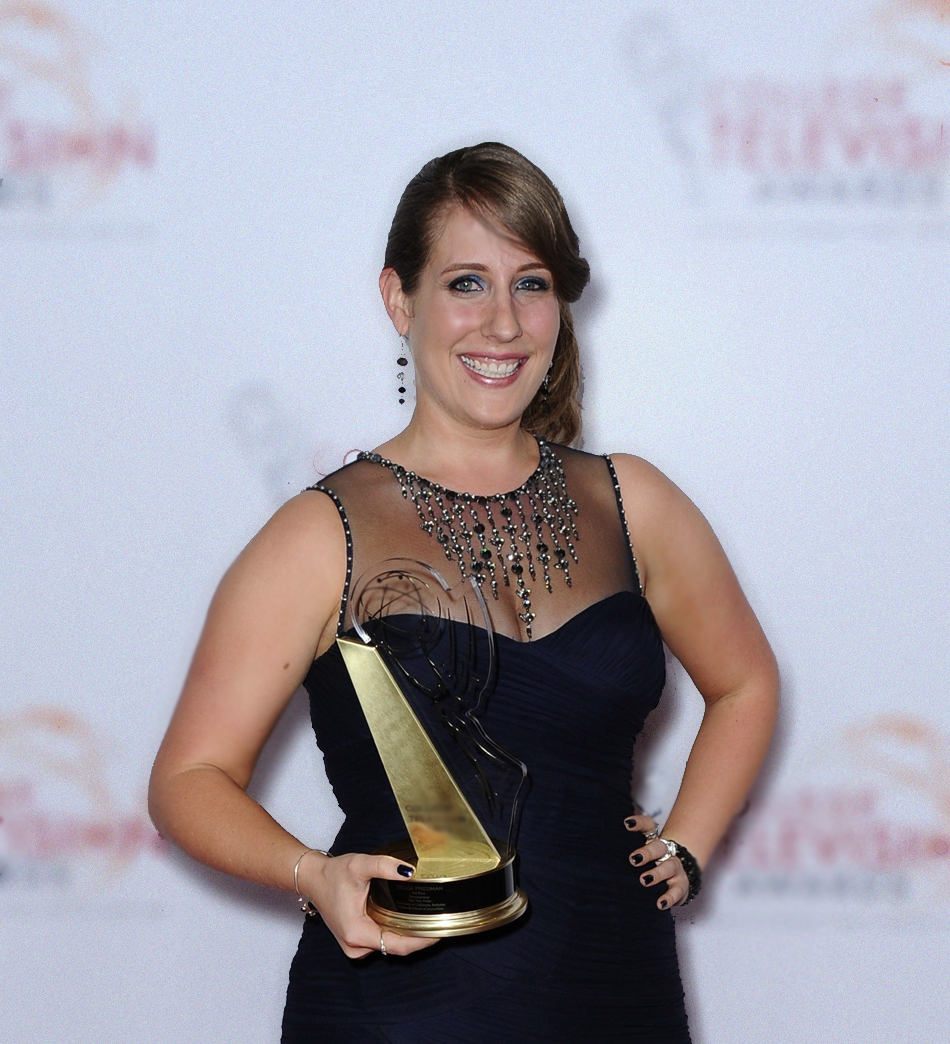 Associate Producer
Becca Friedman
Becca Friedman
Associate Producer
Though her original career goal was to be a veterinarian, BECCA FRIEDMAN found a way to bring her love of studying animal and human life to others through media. She's driven by a love of life, culture, and storytelling in its many forms.
Becca graduated with a BFA from NYU, and a master's in documentary journalism from UC Berkeley's Graduate School of Journalism. Her master thesis film, PAST THEIR PRIME, has appeared in over 30 domestic and international film festivals, and received numerous awards, including a STUDENT EMMY, CINE GOLDEN EAGLE, and the inaugural NATGEO WILD STUDENT FILMMAKER AWARD. Becca's worked on a variety of projects from independent features, to commercials, music videos, television, and documentaries, and for a list of clients from HGTV, ABC, Kaiser Permanente, Dead Inc. and Pixar. She currently works at Lucasfilm Ltd. when she's not working on LWC.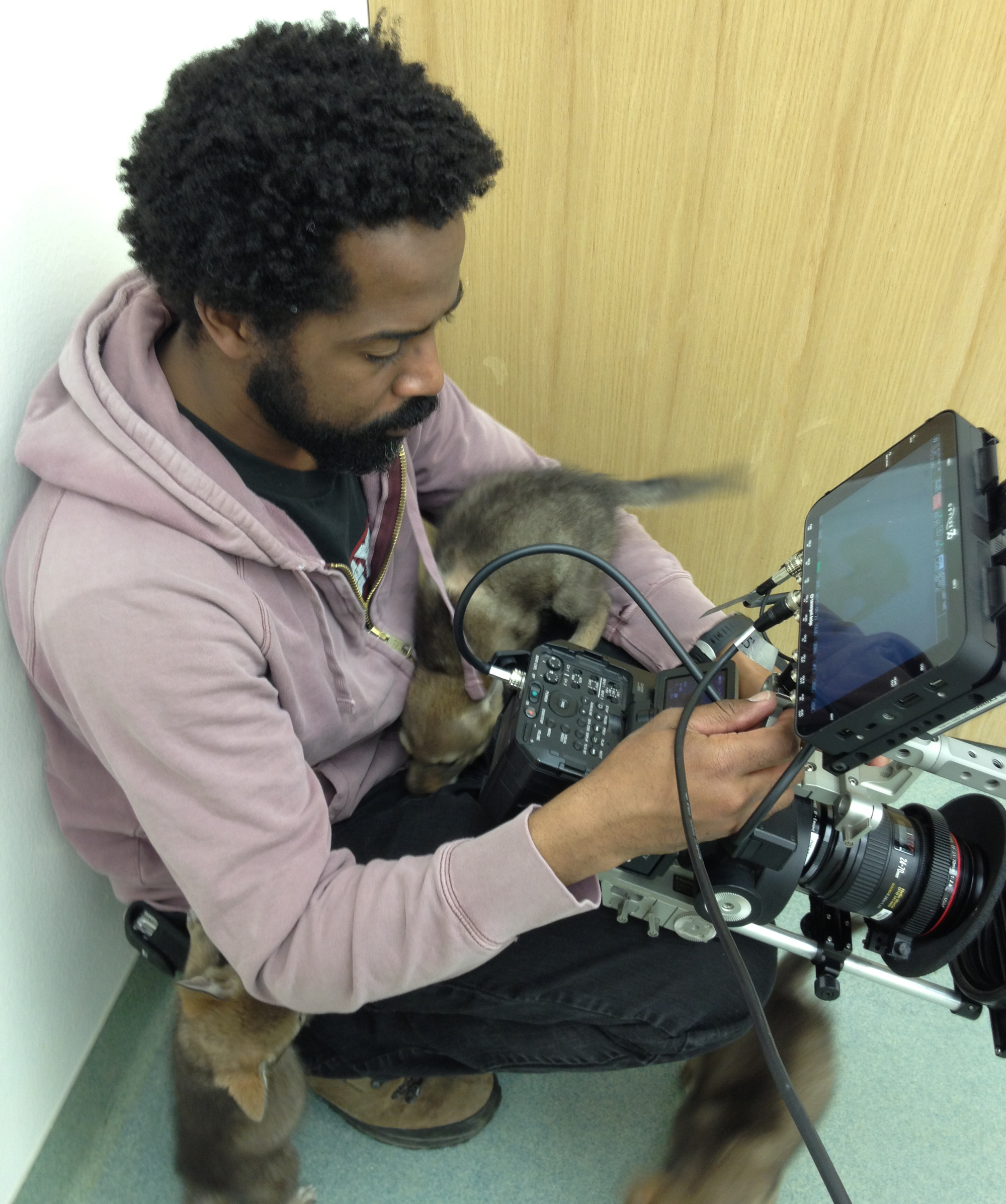 Director of Photography
Shaka Brookes
Shaka Brookes
Director of Photography
SHAKA BROOKES began his interest in fine art, photography, animation and comic book imagery at an early age, which are all influential to his current perspective on cinematography and shaping light.
 Shaka was DoP on the award winning short film WHITE SUGAR IN A BLACK POT and is a Grip on major motion pictures and network/cable television shows.
Editor
Danush Parvaneh
Danush Parvaneh
Editor
A California native, DANUSH PARVANEH moved to New York City where he attended New York University. During his studies, he produced, edited and wrote several award-winning student films while pursuing majors in psychology and environmental sciences.
 After graduating Magna Cum Laude, Danush entered the post-production world at Deluxe where he processed footage for major productions such as The Good Wife, Glee, and Men in Black III. Danush currently works as a cameraman and editor at BBC World News, where his work reaches viewers in over 200 countries worldwide.
Complete Cast & Crew:
Executive Producers:
Ameeta and Tony Clough
Ved Wati Joshi
Associate Producers:
Deepak Joshi
Sandeep Joshi
Aneeta Rattan
Nick Shakespeare
Production Sound:
Kim Holmes
Shaka Brookes
Priya Shelly
Original Score:
Dylan Glatthorn
Sound Design:
Andy Stein
Animation:
Tom Peisel
Illustrations:
Arthaya Nootecharas
Color Correction:
Jaime O'Bradovich – Company 3
Interviewees:
Mary Ann Bonnell
Tom and Carrie Boyer
Chad Edgington
John Shivik
Mary Jo Stark
Julie Young
Special Thanks To:
Selom Adzamli
Katrina Albright
Danny Altieri
Sienna Berritto
Rebecca Bonardi
Marissa Brookes
Jennifer Buxton
Robert Cavalluzzo
Paras Chaudhari
Brian DePasquale
Nick Doumlele
The Friedman Family
Cathy Fulkerson
Andrew Gordon
Stephen Hartman
Doreen Joshi
Rajiv Joshi
Laura Kadamus
Matt Lamb
Jennifer Misluk
Joe Mullaney
Beth O'Brien
Annie Pasqua
Noel and Laurie Pauli
Deborah Pellegrino
The Pialtos Family
Megan Pratt
Christina Roth
Jay Scala
Jimy Shah
Neena Sharma
Sushil and Neera Shelly
Sameer Shelly
Craig Shepard
Tony Taylor
Sunnie Titmus
Dylan Tuccillo
Ryan Westphal
Marco Williams
Sarah Zybert
Polar Beverages
University Of Utah Guest House and Conference Center
Morrison Nature Center
Antelope Island State Park
Filmmakers Alliance
Western Wildlife Outreach
Hatchfund
Additional Video Footage Courtesy Of:
Julie Oya
US Department of Agriculture
Audio News Footage Courtesy of:
KSL News